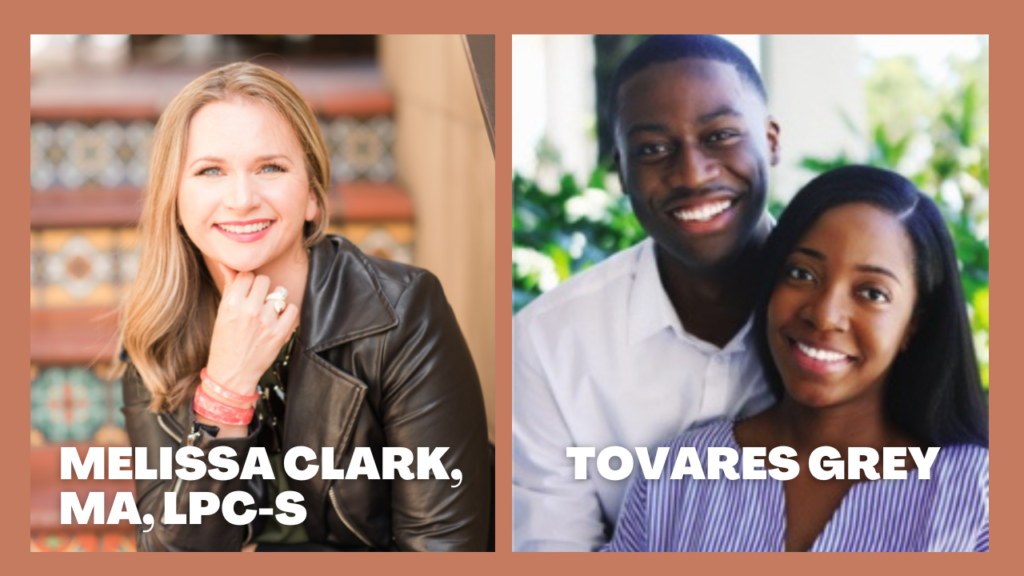 Hey Friends, we continue this week with our year-long series to live healthily and thrive in your life. Today, we are talking all about your relational health. I sit down with Tovares Grey to discuss how to date in a Godly way and his new book, Godly Dating 101.
I love this episode as we get real, honest, and practical. We talk about godly dating, what to look for in a partner, things to look for in toxic relationships, and much more! Tovares and Safa Grey are believers, husband and wife, and parents to two.
Listen in to learn more about:
Some of the reasons why relationships fail.
If you know who you are called to be, then you know who you won't settle for.
Why should we continue to date our spouse after marriage, and what that looks like.
How do we know when it is time to leave that toxic relationship and the red flags to look for.
Tovares Grey launched the Godly Dating 101 ministry in 2012 as a single individual trying to learn how and help others to date God's way. Tovares and his wife Safa have grown the ministry to include a top-rated podcast with more than 3.5 million downloads and a new book, Godly Dating 101.