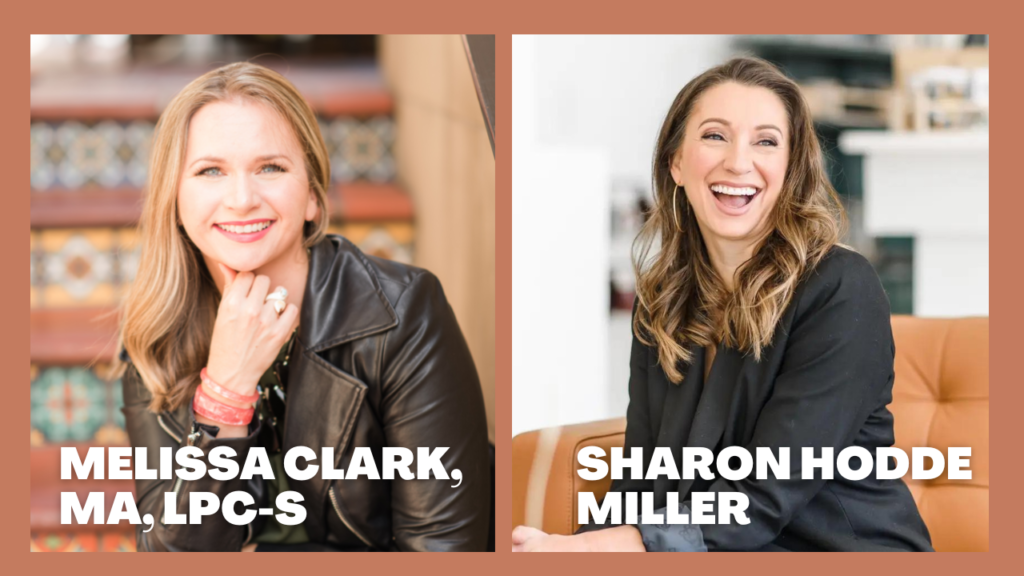 As I've mentioned, we are in the middle of a year-long series about you learning to live healthier lives. We're talking about taking small and easy tips to increase your happiness, build better relationships and feel stronger.
When I think about freedom and living healthy, we want to look at the fun stuff, but we also need to look at the roadblocks.
Today's discussion will shed light on what may prohibit your growth. What is it? Control or, more specifically, the illusion of control. In today's episode, we're sitting down with Sharon Hodde Miller to talk about her new book, The Cost of Control: Why we crave it, the anxiety it gives us, and the real power God promises.
I loved this interview with Sharon so much. I love her curiosity about what is going on in her. We talk about how as humans, we cannot tolerate uncertainty, and the more control we seek, the less control we have,
In this episode, you'll learn more about:
Is it worth the cost to our relationship to have that control we seek?
We need to pay attention to how we are feeling in the moment.
Our culture and its need for control atrophy our spiritual muscles.
The importance of the practice of self-examination and tips on how to do it.
Sharon Hodde Miller, Ph.D., is a teaching pastor at Bright City Church in Durham, North Carolina, which she co-founded with her husband, Ike. The author of Free of Me and Nice, Miller has blogged at SheWorships.com for over ten years and has been a regular contributor to Propel, Her.meneutics, and She Reads Truth. She has written for Relevant, Christianity Today, (in)courage, and many other publications and blogs. She lives with Ike and their three children in Durham, North Carolina.
Connect with Sharon Hodde Miller