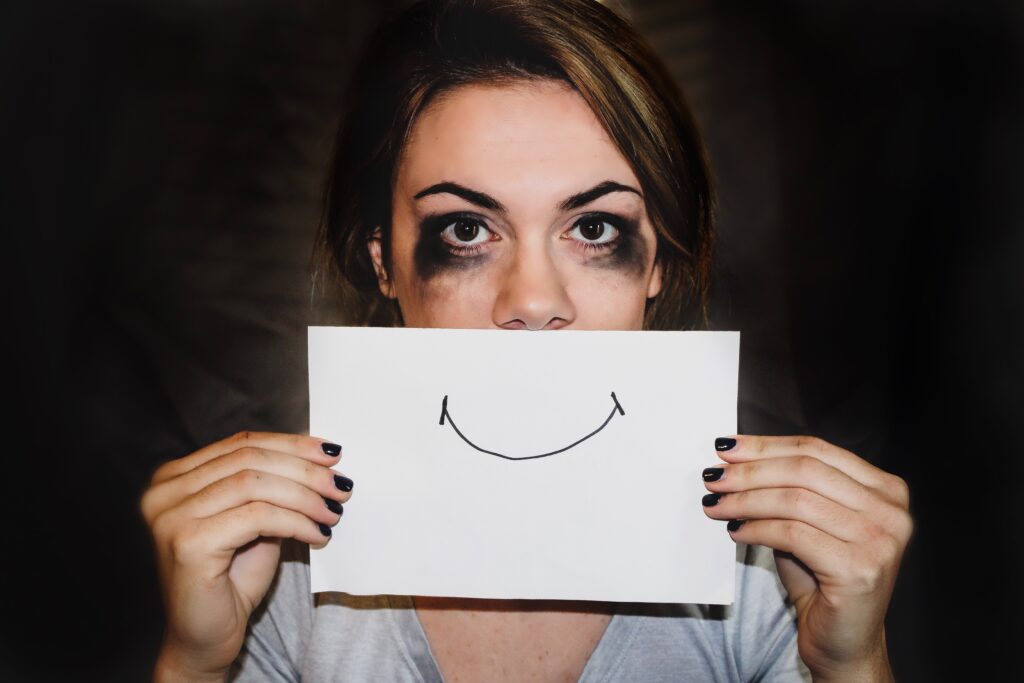 I have a bad habit of pushing stuff to the back of the refrigerator. Take out, leftovers in Tupperware, you name it – it's been pushed to the back. As I put new groceries in, the old stuff gets forgotten. Weeks and sometimes (gross, I know) months can go by without me noticing. When I gather up the courage and determination to finally clean out the fridge, I'm shocked and confused at what I find. I find something moldy or fuzzy – what was this? Moments pass and then I remember what the food item used to be in its former edible state.
I believe emotions are much like this refrigerator.  Feeling emotions is messy and oh, so inconvenient.  With little to no time to process and with little to no emotional resiliency, emotions get pushed back or pushed down.  Patterns of ignoring, denial, numbing, and escaping emerge. 
If emotions are ignored and pushed to the back of your mind, heart, and spirit, a build-up happens. If you wait too long, the emotions become distorted and morphed into something you don't recognize.  Anger left unresolved can evolve into bitterness, resentment, and unforgiveness – all corrosive to the heart. Sadness left unresolved can begin to numb all feelings, making joy and happiness feel out of reach or impossible to attain.  
Feeling emotions is messy and like I said so uncomfortable.
Personally, I resist it at times. I don't want to feel it – it hurts, it feels like at any moment I could become swallowed up by it and this is overwhelming. But, feeling emotions – although hard allows for a feeling of catharsis or cleaning out to happen. This feeling is like a spring breeze on a summer day – relieving and refreshing. When emotions are cleared out, there's more space for life to happen. Greater joy, more peace.
Here are a few ideas of how to feel your feelings:
Be honest with yourself – Denying your feelings may feel optimal, but when left ignored, they wreak havoc on your life.  Simply stop what you're doing, identify what you feeling (here's a start – sad, mad, glad, hurt, afraid, embarrassed), and validate what you're feeling ("that makes sense why I am feeling _____). Honesty with yourself goes a long way in processing emotions.
Journaling – offers a special place to put it all out there.  No censoring – just your raw emotions.  If you're paranoid and don't want anyone to read it, write on a word doc and then delete it when you're finished.  Personally, I love being able to go back and read my journals.  They help give me perspective and help me process current events by seeing how I processed past events.
Talk with a friend – A good friend (and y'all know who you are) is therapy for the soul.  We are not meant to live alone.  Connection is an important part of expressing emotions.  Talking with a trusted friend provides a powerful opportunity to find understanding and compassion. 
Pray and experience the healing power of God's word – My favorite passage of scripture is this: Do not be anxious about anything, but in every situation, by prayer and petition, with thanksgiving, present your requests to God. And the peace of God, which transcends all understanding, will guard your hearts and your minds in Christ Jesus. Philippians 4:6-7
Do something physical with your emotions: This may be the hardest for you – Cry. If you're sad, allow yourself some time to cry. If you're angry, find healthy ways to express your anger.
Don't reject your emotions, because if you do, you are rejecting a part of yourself. 
Many don't like this, but we are all emotional creatures.  Some more than others.  But, we have emotions.  Experiencing the painful ones clears the way to experience the more pleasant ones like joy, peace, and happiness. 
Blessings to you,
Melissa 
PS: Check out this podcast episode to learn more about your emotions: How to Deal with How You Feel by Dr. James Merritt you can also check out my podcast page for more amazing episodes.