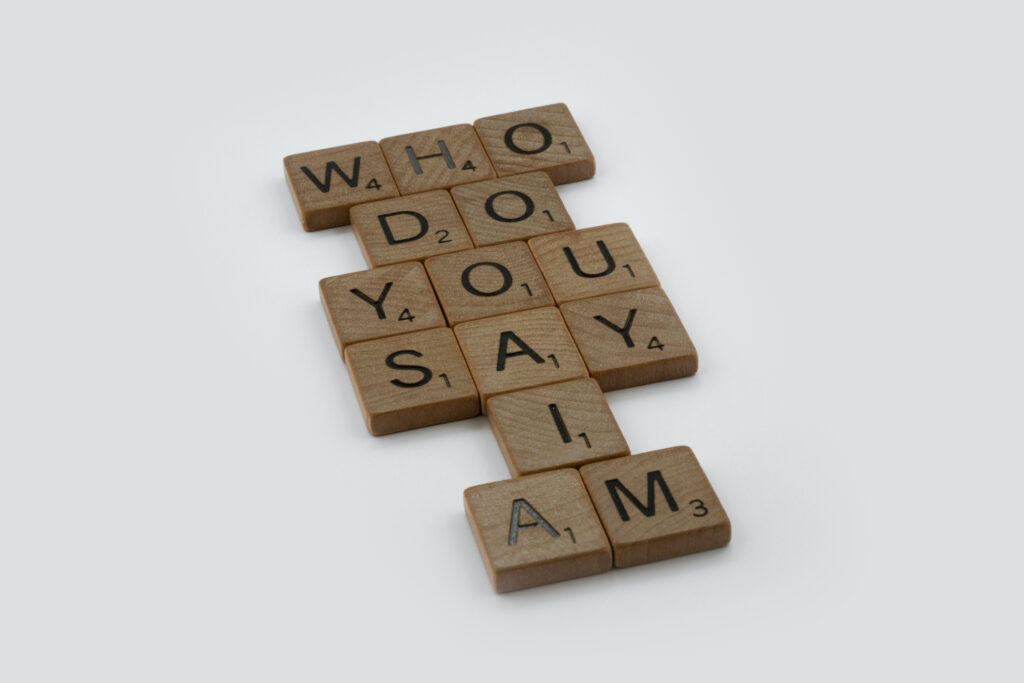 Ella saw the world, not always as it was, but as it could be. Unfortunately, some very important people in her life did not share this belief.  Tragedy struck Ella's family leaving her alone with her new stepmother and stepsisters. 
Cruel, heartless, bitter describe these three individuals.
Her step mother and step sisters misused and mistreated her. What seemed like overnight, she went from a sister to a servant. In fact, on a cold night, she fell asleep with the last bit of heat from the fire leaving her face covered in ash.
Her "sisters" mocked and teased her. Laughing so cruelly at her. Every snicker and sneer stripped Ella of her place in the family. Ella comes to breakfast one morning instead of eating something tasty she leaves with a new name, Cinderella.
The movie, I am referring to is the latest Disney remake of the classic tale, Cinderella.
The narrator states names have power. The power? To become a blessing or a curse. All of the sudden it seems that her stepmother and stepsisters had indeed transformed her from a beautiful young lady to a creature of ash and toil.
On several occasions, her stepmother asks her, who do you think you are? Not giving Ella a chance to answer, her stepmother answers the question for her telling her, "you are a ragged servant girl that is who you are and that is who you will always be." She calls her dirty, a servant girl, ragged, nothing, a wretch.
One label after another.
She went from a girl of confidence to a girl who questioned her very self-worth (can you relate to this?). Out of fear of rejection, Ella is afraid to be herself. Because this is a Disney fairy tale, there is, of course, a handsome prince. She begins to fall in love and at the same time, she doubts what she could offer in a relationship. She questions if she would be "enough."
The narrator tells of Ella taking a risk. The risk? To be seen. "Perhaps the greatest risk we can take in life is to be seen for ourselves as we truly are".
Let me make an injection, perhaps the greatest risk is to be the people God created us to be. The creation God made.
During the movie, curled up on the couch with my son and daughter I began to cry. Thinking of the labels I wore in my lifetime. The fear that gripped me and the masks I wore thinking I wasn't good enough.
Yes, a name is very powerful. A name defines certain characteristics about a person. These characteristics make up a person's identity. 2 Ephesians 2:10 tells us, We are God's craftsmanship – and depending on the translation, you'll find, masterpiece, handiwork, workmanships, creation. This is our identity.
Other names include – Strong, Wanted, Lovable, Worthy, Capable.
Unfortunately, for most of us, we don't embrace these names. No, instead of names we wear labels. Much like Ella.
My labels:
As a child, I was extremely outgoing with a talkative personality. My parents are both introverts. They didn't understand my need for others. Being around others brings me life and energy while being alone too much drains my energy. I remember in my childhood feeling like I was "too much." This was a label I wore.
When I wanted to go out with friends or share a story in a lively, enthusiastic way, I often received a message from my parents, that I was "too much".  They never verbally spoke this over me.  It was something that I perceived from them in reading their body language and some assumptions I made.  Because I believed I was "too much," I then started feeling like I was "weird" an "outsider."
By the time I entered High school, I wore these labels, plus other ones like – Fat, Ugly, Not Good enough. Loser.
I believed lie after lie about myself.
When I would introduce myself to others, I might have told them, Hi, my name is Melissa, I like…. but what I was really telling them was, I am too much, I am weird, I am an outsider, I am ugly, I am fat, I am a loser.
It doesn't take a genius to figure out believing these labels or false names about myself produced very painful emotions. This was a very dark time in my life. Shame become a garment of choice. Anger seethed through me. Depression sank over me. Food ruled me.
Sure, I wore a smile, a Christian girl smile at that.  But, right beneath the surfaced laid an enormous amount pain and self-hatred.
The self-hatred? Why couldn't I be normal, Why couldn't I be like everyone else? Why did I have to be so weird?
Labels limit. 
Your name unleashes limitless possibilities.
Here are a few common labels:
We label ourselves by our failures and successes
What we have been called or call ourselves
What we do – including the roles or positions you hold
Embrace your God-given name:
I want you to take a moment and consider, ask God to show you what labels you are wearing.
I often do this exercise when I speak to a group of women. I don't have that opportunity to speak to you personally today. But, let me tell you, sweet sister, I am with you in spirit and in truth.
God desperately wants you to break free from the labels you are wearing and embrace the name He has given you.
The only way for you to truly break free from the lies is to know the truth, to hear the truth, experience the truth.  And what better source than from the Truth Maker.
If you are able, download Journal by Casey J. You can find it on Amazon.
While you're listening to this song, ask God if you are wearing a label. Then ask him what your name is.
Isaiah 45:3 – I will give you the treasures of darkness, riches stored in secret places, so that you may know that I am the Lord, the God of Israel, who summons you by name. (Italics added)
God call you by name. This name is powerful because it describes a part of your identity.
Usually, when God speaks to us, it isn't through an audible voice. Most commonly it's a sensing in our spirit, or a word, or a picture.
You can trust it's from God if it aligns with the Bible, producing the fruits of the spirit (love, joy, peace, forbearance, kindness, goodness, faithfulness, gentleness and self-control, Galatians 5:22-23).
If you don't hear anything, that's okay.  Go to what the bible says: You Are Accepted
You are My Child.
John 1:12
You are Christ's friend.
John 15:15
You have been justified.
Romans 5:1
You are united with Me as one spirit.
I Corinthians 6 17
You are bought with a price and you belong to Me.
1 Corinthians 6:19-20
You are a member of Christ's body.
1 Corinthians 12:27
You are a saint.
Ephesians 1:1
You have been adopted as My child.
Ephesians 1:5
You have access to Me through the Holy Spirit.
Ephesians 2:18
You have been redeemed and forgiven.
Colossians 1:14
You are complete in Christ.
Colossians 2:10
Begin thinking differently about yourself
As you begin replacing lies and meditating on these truths, you will begin to think differently about yourself. As you think differently, you begin living differently. Proverbs 4:23 tells us how we think about ourselves, determines how we live.
The Creator of the universe took time to make you. He is perfect including the way He made you. Sure, you have work to do – I know I do.
But do this work from a place knowing you are worthy, valuable, loved, beautiful, accepted. Not from a place of not good enough.
Rest knowing you are good enough.
You can get off the hamster wheel of striving.
You are worthy.  You are loved.  You are valuable.
Blessings to you,
Melissa