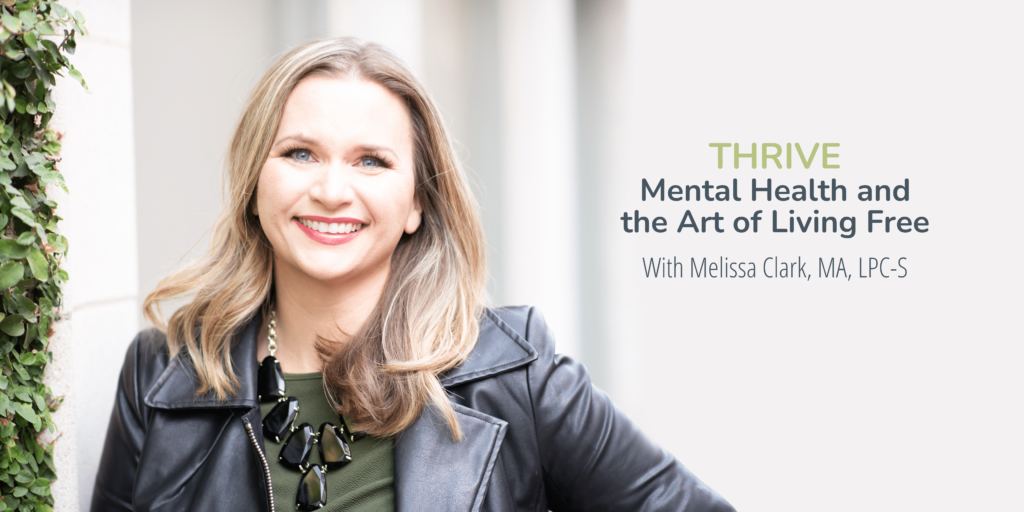 I host a weekly podcast show, Thrive: Mental Health and the Art of Living Free. Every week, I talk to people I respect about faith and mental health. My passion is helping you overcome challenges, process painful emotions, and understand your God-given identity.
This season, we are talking about self-care. Specifically, ways to care for your mental, spiritual, physical, emotional, and relational self. If you are struggling to survive, this show is for you!
If you would love to grow in your faith and mental health, check out the show!
Or subscribe on YouTube.
Wonderful insightful conversations
In this hustling-for-approval world, Melissa is a breath of fresh air. Helping women who want to live an emotionally and spiritually healthy life, she and her guests do so in honest, authentic ways that deepen their relationship to Jesus. Highly recommended. It is real. No fluff. Just getting down to the grit and grace of it all.
Finding Quiet with Jamie Grace :: [Episode 129]

Can you believe we are winding down 2022?! If you are like me, you want quiet and rest during the typically busy holiday season. Quiet and rest don't just happen. It takes intentionality to find a restful rhythm to living. Today I am talking with Jamie Grace. She is a two-time Grammy-nominated singer, songwriter, and…
Thoughtful and Insightful!

This is a podcast you don't want to miss! Melissa chats about beyond-surface-level topics that get you thinking and pondering. I love her focus on faith, and the conversations she has with incredible guests! It's a must-listen!